Pictured Rocks National Lakeshore
There are only 4 National Lakeshores - The Apostle Islands, Pictured Rocks, Sleeping Bear Dunes, and Indiana Dunes. I can't imagine the others comparing to Pictured Rocks in shear numbers of postcard picture opportunities.
The area is known for more than Pictured Rocks, however. There are a number of waterfalls in the area. We were able to visit 3 on foot - Munising Falls, Miners Falls, and Chapel Falls. The hike to Chapel Falls was the longest (about 2.5 miles round trip), but all were relatively easy walks and you can see them all in a day.
We were able to get a handful of pictures of Painted Rocks Lakeshore from land.
The North Country Hiking trial runs 4600 miles from Crown Point, NY to Lake Sakakawea State Park in central ND. Forty-six of those miles runs right along the cliffs of the Pictured Rocks National Lakeshore. From a boat you can see hikers sitting on the edge of the cliffs looking out at the beautiful turquoise waters of Lake Superior. I've become too attached to indoor plumbing to take on the challenge, but it would be incredible to experience those 46 miles with only a backpack.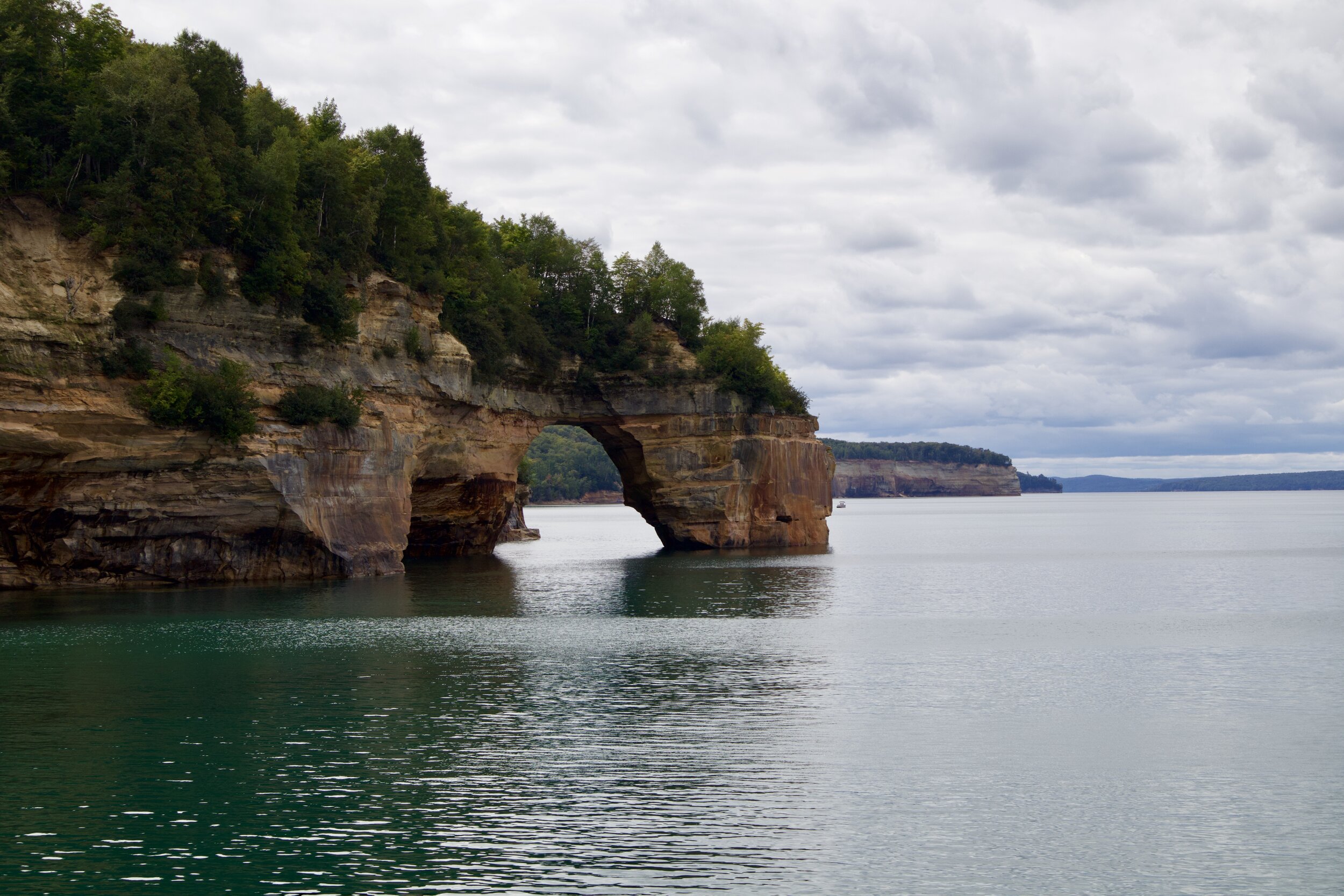 Bigfoot is quite popular here in the U.P.. According to the tee-shirts we've seen, he likes to steal peoples beer from their campsites. We were careful not to leave any beer out!
Next we'll be stopping at the Great Lakes Shipwreck Museum in White Fish Point, MI on our way to Mackinac Island.