A Short Walk in Minocqua.
We arrived at Patricia Lake Campground in the early afternoon on Monday. After a successful set-up and a quick lunch, we drove into Minocqua. Lee had been here before for work and said it was a really cute town. Rain was on the horizon, so it was a short walk up and down the "main drag".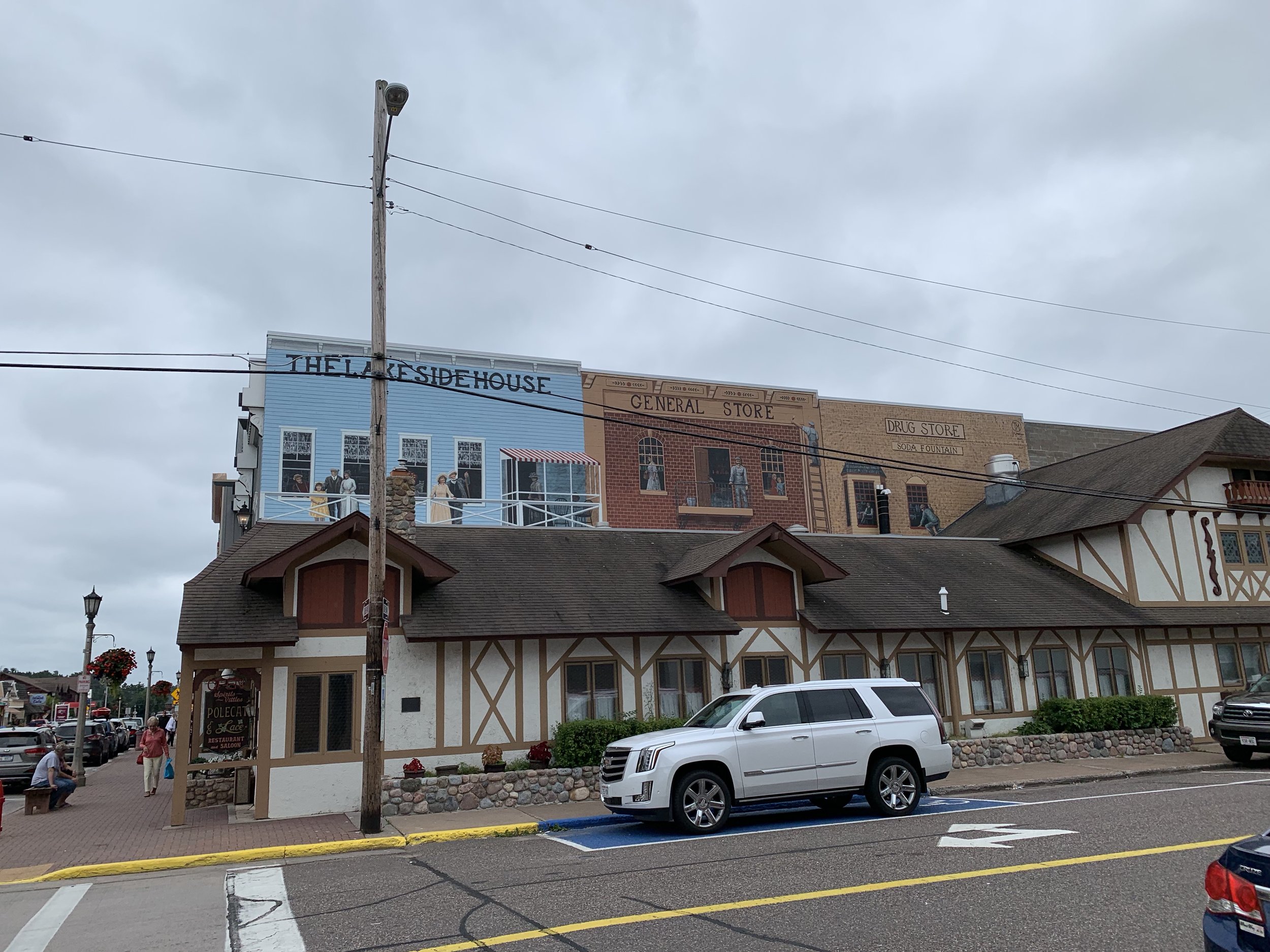 It really is a cute little town surrounded by lakes. Lots of t-shirt shops and gift shops, bars and restaurants. We wanted to enjoy a drink somewhere on the lake, but it started to drizzle. It's also supposed to rain tomorrow, so I'm not sure we'll get to explore more.
We HAD to take THIS pic as a special request from Nancy!!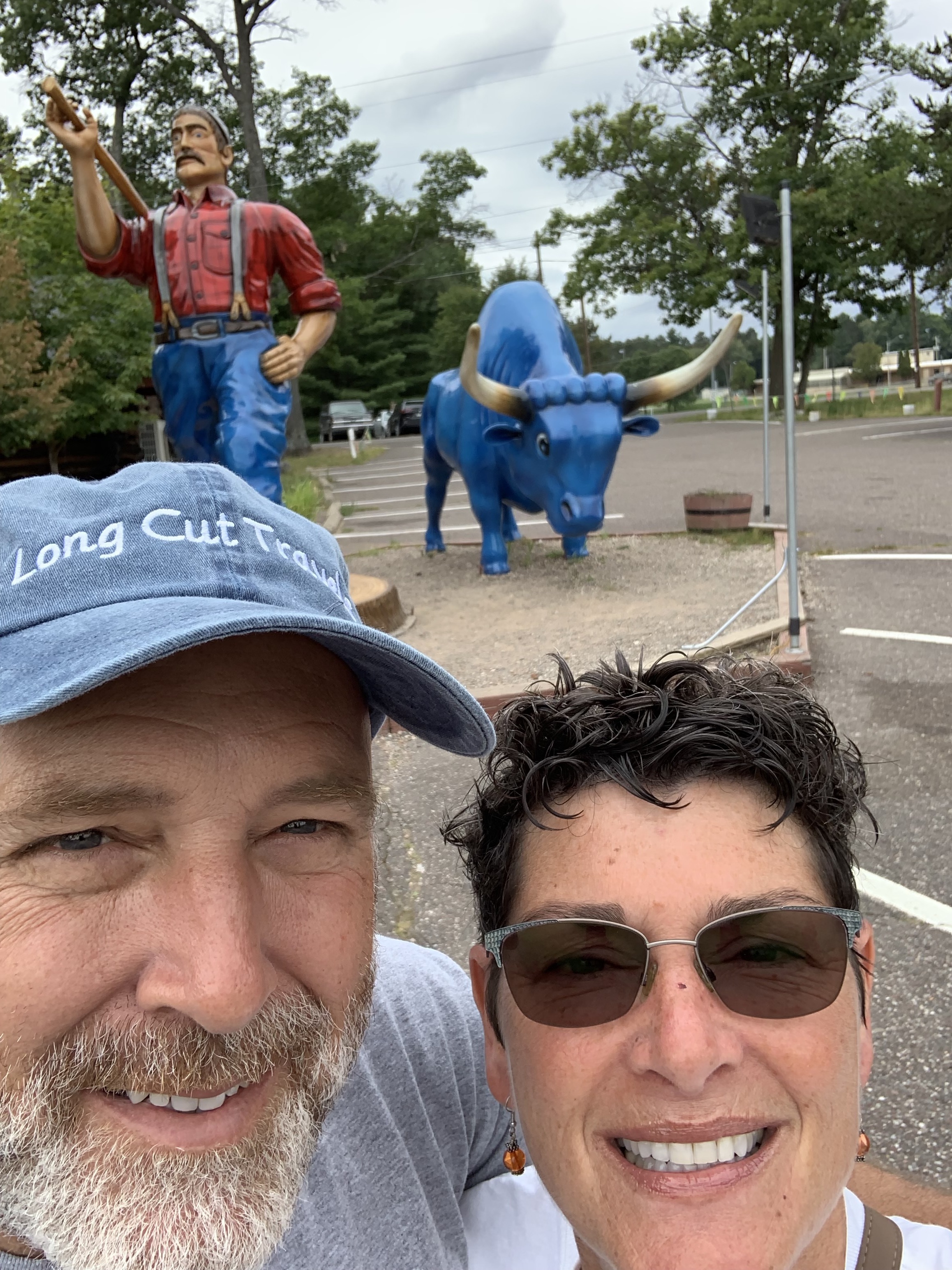 Patricia Lake Campground is a really nice, quiet, well kept, privately owned campground. Our site is very close to the little beach. Tall pines surround us.
A nice two day stop-over to recharge, refill, and stock up. Next stop…"Up Norther"!