Ol' Man River, he keeps on rollin' along...
Our first stop on our trip along the Great River Road was Nelson Dewey State Park. Nelson Dewey was the first Governor of Wisconsin and held the office from 1848 to 1852. He later served a couple of terms as a State Senator. Fortunately for us, Dewey settled in the town of Cassville, WI and a State Park was opened in 1935 on the lands that once were part of his estate.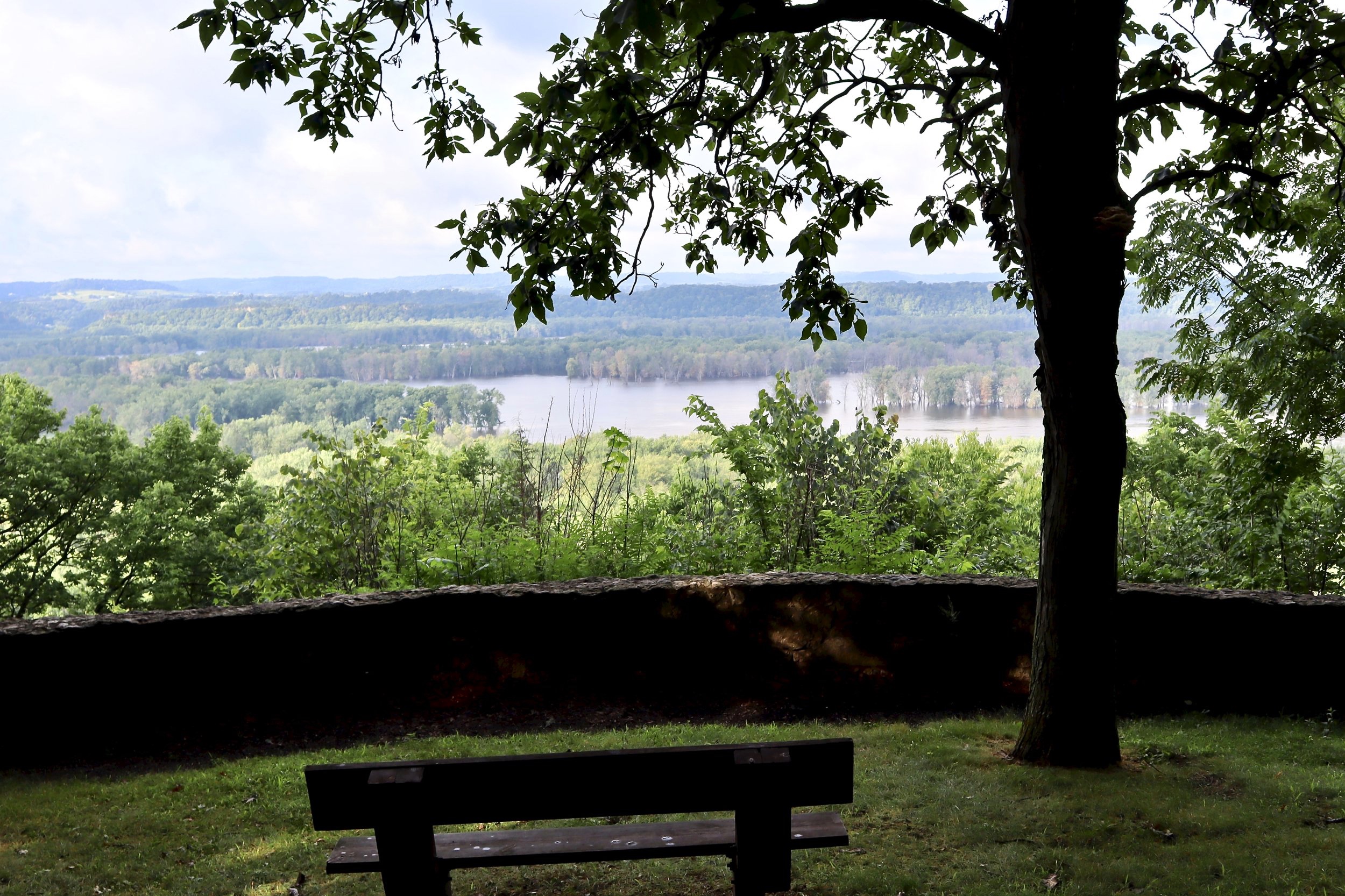 We pulled into the campground at about 2pm on Sunday afternoon. There were a few other campers present, but most appeared to be packing up. We awoke Monday morning to find that we were nearly the only people in the park. Basically, we had a beautiful State Park to ourselves!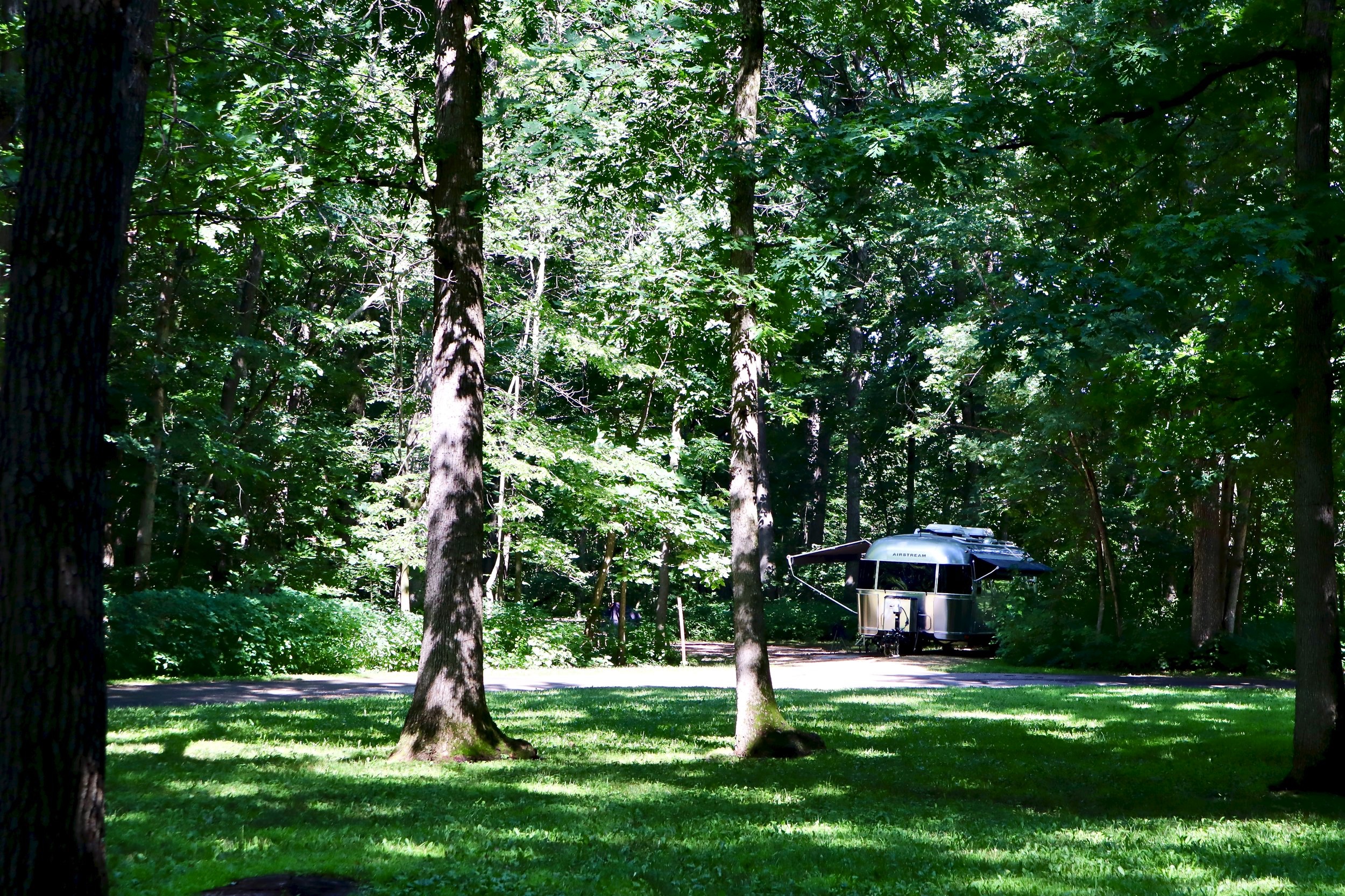 The first morning, Suze and I took a morning hike on a couple of short trails. The trials are very pretty and easy to navigate. It would be a great place to hike with small children as the trails are all short and not at all challenging. We were able to make our way to an area in the park that provides some nice overlooks out onto the Mississippi River.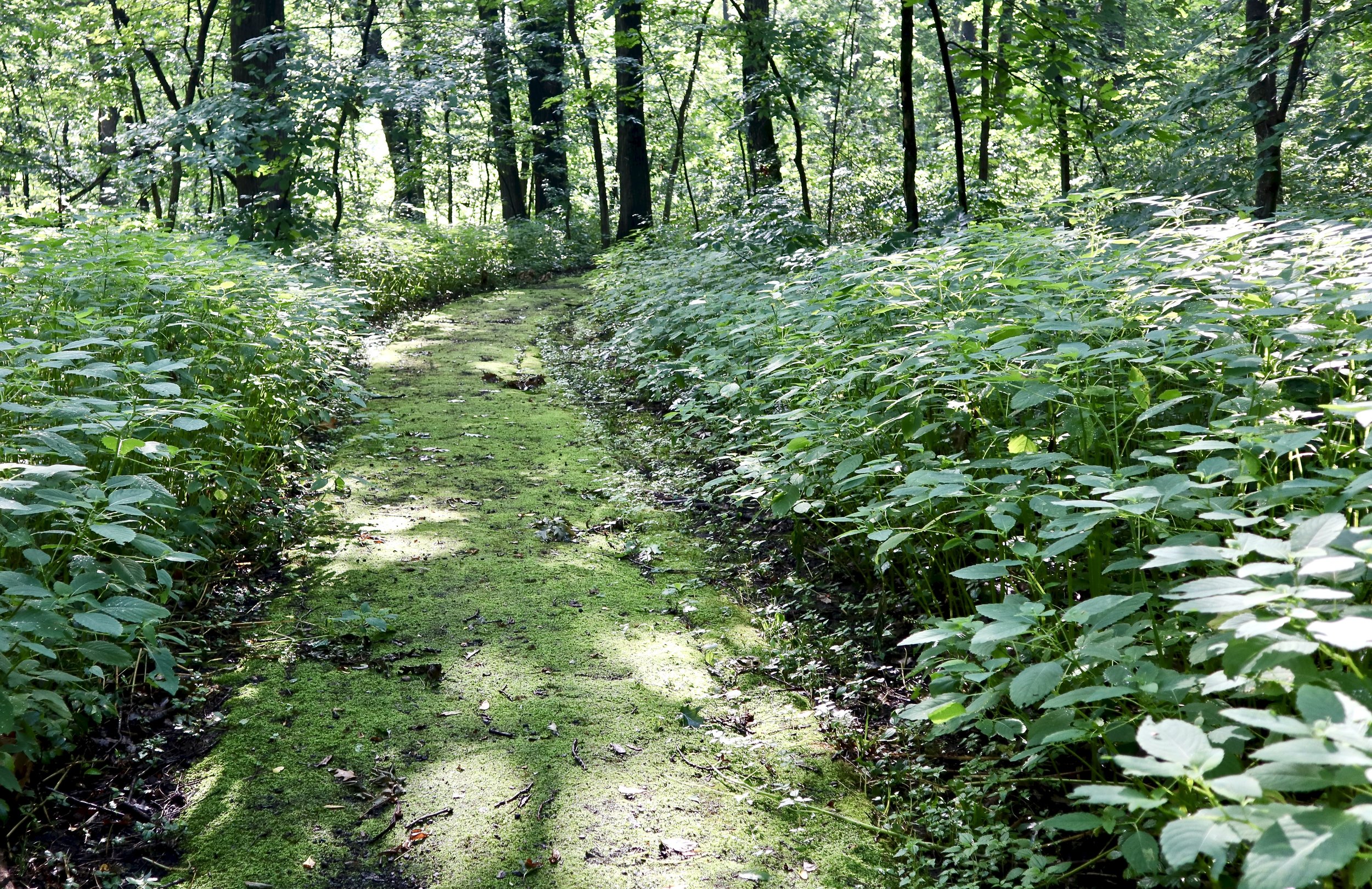 The second day we took a short bike ride. If you stay in the campground area the biking is fairly flat, however, the campground isn't large and we needed to get a bit more exercise. We took the road out of the campground to the main entrance of the park. It was great - all downhill and you can really get some speed going. Unfortunately, we had to turn around and head back up that hill to get back to Goldie. That was an entirely different experience. It's steep! Very Steep! Our legs were a bit wobbly when we got off the bikes. We probably weren't on the bikes for more than 30 or 40 minutes, but the last 15 minutes was a challenge, at least for us.
Tomorrow we are heading further north on the Great River Road. We'll be spending 4 days at Goose Island Campground located in a county park just south of La Crosse, WI. Like the mighty Mississippi, we keep on rollin' along.